E-commerce customer service strategies are as crucial as marketing strategies when it comes to growing your business. With customer identity and access management solutions, you will be able to create 360-degree customer profiles with 100% consent from the customer at all touchpoints.
Consumer preferences have changed considerably since the pandemic – shoppers have migrated en masse to the internet, expectations are higher than ever, and brand loyalty is becoming more and more difficult to maintain.
Following long periods of lockdowns and with radically different types of consumers to please, how can you ensure that shoppers will tend to gravitate towards your online store rather than your competitors?
However, a great customer experience may still be regarded as the secret sauce (chef's kiss). The majority of consumers (74%) say their purchasing decisions are influenced by their experiences with a brand. The experience now needs to cross-media and touchpoints, across sales, marketing, and support – but do not feel overwhelmed.
What Does Customer Experience Mean In eCommerce?
A brand's customer experience is determined by how it engages its customers on the Internet in the context of e-commerce and online retail.
In the context of customer experience, we refer to the way a company interacts with its customers and vice versa. This perception drives the customer's behavior, regardless of whether they are purchasing in-store, on mobile, or on the web. This encourages brand loyalty and builds brand memories.
Customers who have a pleasant experience are more likely to return, to leave positive reviews, and become lifelong customers. On the other hand, a poor customer experience can have the opposite effect.
If you are able to build a great relationship with your customers, they will recommend you to others and remain loyal to you. A customer's loyalty may last for generations, or even for the duration of the brand's existence.
We have assembled five possible ways to enhance customer satisfaction in e-commerce:
1. Make Sure Your Website Loads Fast
Potential customers are most likely to see your eCommerce website as their first point of contact. So, that's where you should focus your paid ads and organic traffic. Remember to make a great first impression. Sending potential clients to a poorly designed eCommerce site will ruin their first impression of your brand. Creating a customer-centric eCommerce website is a practical way to improve customer experience. A good eCommerce store should be easy to use, so all your links and buttons are obvious and easy to understand with perfect fonts, colors, and backgrounds. You should also make sure that your website loads quickly. Images are often the source of slow-loading websites so it's best to use webp images instead of JPEG or PNG to increase speed. 
2. A Mobile-First Strategy
Having an eCommerce website that is responsive to mobile devices is not just an option; it is a necessity. Consumers have been increasingly shopping online with their smartphones for several years.
Consumers are increasingly connecting with brands and retailers using multiple channels, including apps and websites, thanks to the growing number of digital channels, the growth of smartphones, and improvements in broadband connectivity.
Simply put, as more and more customers are shopping and researching products and brands through their mobile devices, it is critical to provide a positive mobile experience. In addition, poor quality mobile experiences can result in customers and revenues being lost. The findings of a recent study indicate that 50 percent of customers will stop visiting a website that delivers a poor mobile experience, even if they are positive about the company or brand.
A number of other studies highlight the importance of a good mobile experience. A study conducted by Magento indicates that 22% of online shoppers are concerned with a website's or application's functionality. Among online consumers aged 25 to 34, 42% consider mobile customer experiences to be critical.
3. Have a Seamless Checkout Process
Easy checkout processes may reduce the number of abandoned carts you encounter. Payments must be secure, the shopping cart should be visible from all pages, and the process should be simple. Having multiple options for checkout, including PayPal, ensures your customers won't get to the checkout stage only to discover you do not accept their preferred payment method. Your website can be quickly set up with a feedback intercept if you find that you have a high cart abandonment rate.
When one Qualtrics customer introduced a new checkout procedure for their eCommerce site, it quickly became apparent that thousands of dollars were being lost every minute. The company conducted a quick survey and discovered it was a simple formatting issue that was preventing dates from being formatted correctly, but the error message failed to inform users what they were doing incorrectly.
4. Make Sure Your Website Is Effective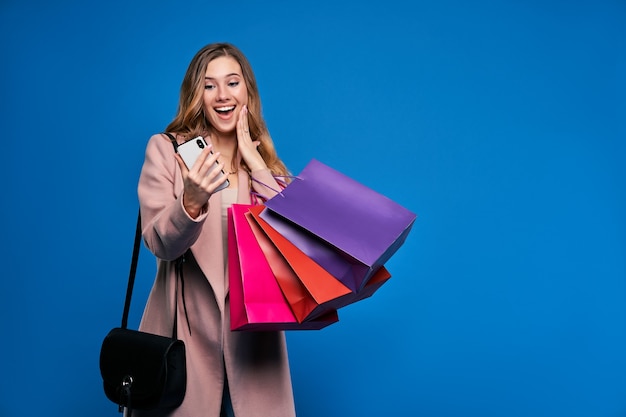 Obviously, your original desktop website should be very effective too, and customer experience for online stores and web pages is quite a different concern. Make an informed decision when selecting an eCommerce platform; there are many vendors that offer similar services, but it is important to examine how future-proof the solution is and what features are included. It is not likely that you will want to switch platforms once you have designed your website if it does not meet your expectations in terms of customer service. Consider shopping at such retailers as Shopify, Bigcommerce, Woocommerce, Wix, Shoplo, and Prestashop. 
Even though it may seem obvious, I would like to reiterate that the website must perform well, that the checkout process must be seamless, and that the product pages must react quickly.
The addition of good quality content to a website is another important task that will contribute to customer satisfaction. Consider educational posts, some interesting insights, influencers or customers' idols, and user-generated content. By organizing contests, especially inspiring contests, you can get it, or simply by asking your customers to share media demonstrating their enthusiasm for your products.
5. Be Available 24/7
Online shopping provides customers with the convenience of browsing and purchasing merchandise at any time of the day or night. Consequently, many customers expect customer service to be readily available at all times.
Customers can always reach a customer service representative through a 24/7 customer service line, whether it's a toll-free phone number or a live chat option.
Brands can automate conversations by using chatbots in order to make this service more efficient and less time-consuming.
Read: Best Web Hosting for eCommerce Websites
Conclusion
E-commerce customer experience strategies are just as important as marketing strategies in order to successfully grow a business. With a customer identity and access management solution, you can create 360-degree profiles of customers and obtain 100% consent, regardless of the touchpoint at which the customer interacts. By doing so, you can personalize marketing campaigns and loyalty programs that engage customers. In the end, this is beneficial to both you and your customers.
Author Bio:
Maleeha Siddiqah is a professional digital marketer who is currently working for FMEextensions, a leading Magento development firm. She also writes content related to search engine optimization, social media, and eCommerce. Her content has been published on several top technology websites.